It is no secret that injuries are an occurrence on the job site. While companies do what they can to minimize the number of injuries that happen by implementing safety regulations, the fact of the matter is accidents happen. And when working with heavy machinery, on high ladders or in confined spaces, the potential for an accident is even greater.
Back pain is common in the construction industry.
But accidents don't have to be drastic for injuries to incur. In fact, more often than not an injury is simply the result of carrying too much weight or being in a certain position for too long, leading to back pains or stiff shoulders. Because of this, many workers are prescribed medications to help combat the pain. And while eliminating a worker's ailment is beneficial to the worker, there are some industry professionals who are concerned that it puts others at risk on the job site.
If a worker is prescribed a medication for pain, and has disclosure rights that allow this information to remain private, then how does a construction company put in extra efforts to ensure everyone is safe, taking the proper amount of medication and all while not violating anyone's privacy? These are tough questions, but they are some that professionals in the construction industry are finding themselves asking on a more regularly.
"Accidents don't have to be drastic for injuries to occur."
Painkiller prescriptions on the rise
Opioids are a classification of painkillers that include such medications as Vicodin, Percocet, OxyContin, Tylenol with Codeine and a large number of others, generic or not. These medications are great when it comes to curbing a worker's pain, but they also come with a large risk of dependence and overuse. Essentially, it is easy to become dependent on these types of medications, as highlighted by the report "The Neurology of Opioid Dependence: Implications for Treatment" by Drs. Thomas R. Kosten and Tony P. George.
These medications bring a very real concern into the mix, and that is how easy it is for the brain to change and become dependent on these medications. If taken in the proper dosage this dependency shouldn't be reached as quickly, the line between overuse and proper use is fine.
"Repeated exposure to escalating dosages of opioids alters the brain so that it functions more or less normally when the drugs are present and abnormally when they are not," according to the report.
Concerns are valid
And in an industry where repeated injuries are common, this is quite alarming. Furthermore, according to two reports by CNA, a large commercial insurance provider, construction and manufacturing workers are more at risk for this type of abuse than other industries, Property Casualty 360 noted. The reports, Construction: Prescription Opioid Abuse and Manufacturing: Prescription Opioid Abuse, demonstrated that these workers are well within their doctor's advice when they begin their medications, and that there is no malicious intent to consume more medication than required. The matter becomes an issue when the prescription period comes to an end and workers have to return to work without the medication. For many employees, stopping the painkillers isn't that simple.
The reports demonstrated that 15.1 percent of construction workers and 6.5 percent of manufacturing staff have partaken in illegal use of controlled substances. This is not to say their doctors did not recommend these prescriptions, but it means that they either shared their medication with others, borrowed from someone else or found an avenue for a refill when it was not in their best interest to do so, according to Concrete Products.
"By partnering with leading construction and manufacturing associations, we have seen increased concern about prescription opioid abuse, as well as how it increases worker injuries and businesses' losses," said John Tatum, senior vice president of CNA middle market.
But with this problem growing, what are managers supposed to do about reporting drug use, especially when workers have rights regarding reporting legal medication use?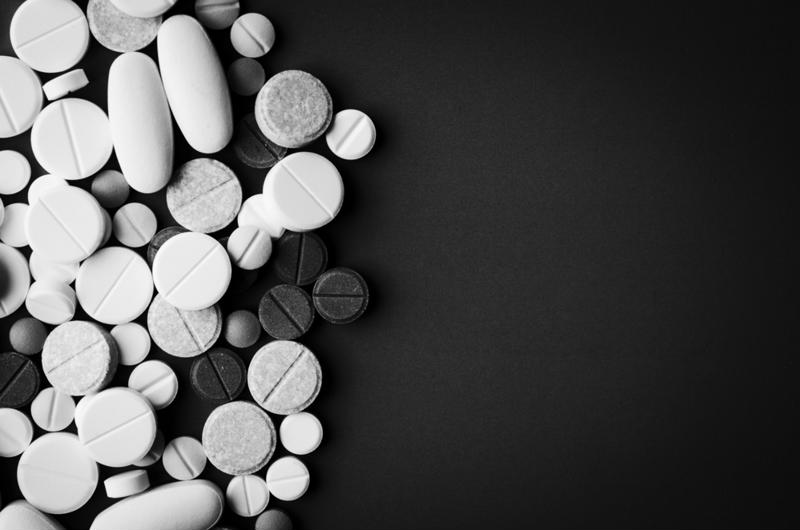 There is no single solution
According to the U.S. Department of Labor, employers should never implement a blanket policy pertaining to prescription medications or over-the-counter drugs. For many workers, these medications are being taken properly, and they should be allowed to maintain their privacy and keep working.
However, when the matter is private, then it means there is honor system going on in which employers have to trust that their workers are not violating their prescription protocols. It is also true that even over-the-counter medications can affect a worker's ability to exercise good judgment, make quick decisions and operate equipment of any kind.
"Never implement a blanket policy regarding prescription medications."
Because of these risks, many companies have a substance abuse policy which governs what an employer can ask of employees. This doesn't mean that workers have to disclose anything they don't feel comfortable with, but it does establish an environment for conversation, as both workers and employers know their rights pertaining to controlled substances. These policies also establish what procedures can be taken if policy guidelines are not followed. Additionally, the DOL recommends including language in safety information pertaining to medications of all kinds.
By having open communication and asking questions that are appropriate, fair and nondiscriminatory, employers can create an atmosphere of openness. But it is also crucial to refer to the company's substance abuse polices. Workers' rights need to be preserved and full disclosure across the board could not only reflect poorly on some employees, but could also prevent them from being able to work, regardless if they are taking their medication properly. These rights and disclosures are governed by the Americans with Disabilities Act and HIPAA, and it is important that company's substance abuse comply with these guidelines for the sake of the company but also for that of the worker.
Communication is key to safety, which is the number one focus on the job site. Workers need to be conscious of their fellow employees' safety, and if there is ongoing employee training regarding safety on the job site, substance abuse information incorporated into tool box talks, drug testing awareness and a confidential phone number posted visibly so that workers could report concerns or ask questions, then they might be more willing to speak up. This is especially true if they feel unable to perform their daily duties. On the other hand, if there is an atmosphere driven by misunderstanding, and a worker is afraid of possible repercussions, including loss of work, then speaking up might be a last resort.
Make sure your job site is willing to entertain conversation and address concerns on a case-by-case basis, not as blanket problem that needs to be remedied.